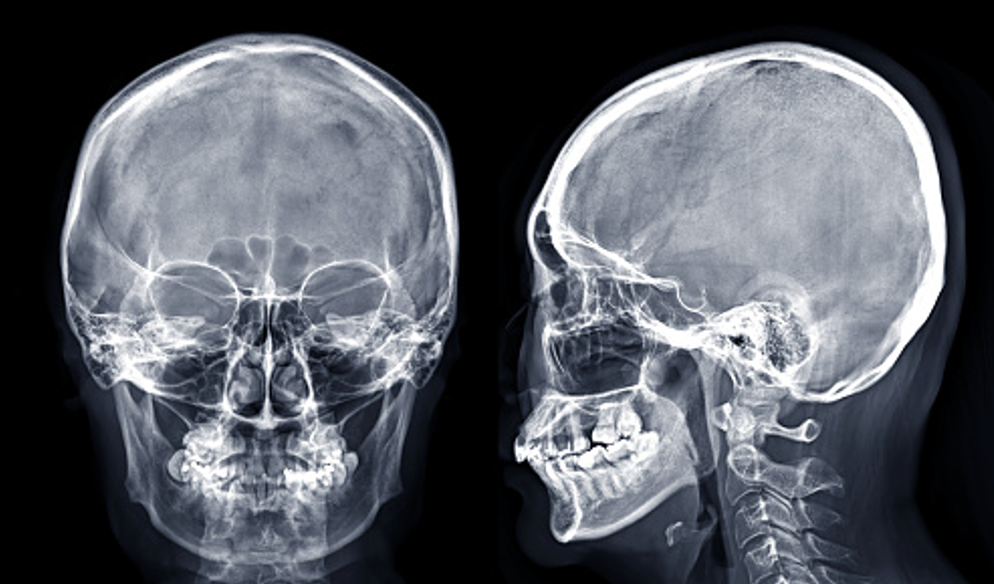 An imaging test that studies, diagnoses, and examines the bones surrounding the brain along with facial bones, nose, sinuses etc. is known as Skull X-Ray.
It creates images of the internal part of the skull.
It helps to diagnose fractures of the bones in skull, infection, tumors, and other skull related disorders.
It takes only about 10-20 minutes to perform the same.
It is a safe technique that does not harm the human body.