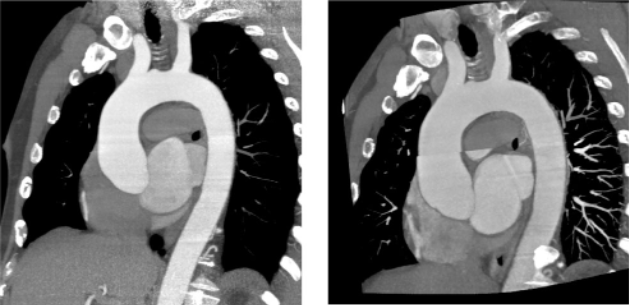 An imaging technique in which, images are created using radiation technique showing blood flow from the largest artery named as Aorta (Aorta carries blood from the heart to the circulatory system), is known as CT Aortic Angiography.
It uses a special  (Contrast) to examine the Aorta.
CT Aortic Angiography is advised when there are Aortic symptoms like pain in the chest, neck, low blood pressure, shortness of breath, difficulty in breathing etc.
It takes only about 15–30 minutes to perform the same.